Contracts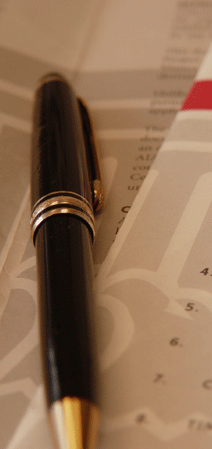 Good contracts form the foundation of a successful construction project. This is true whether you are the owner, contractor, architect, engineer or one of the many other participants on a project. One of the most important services we perform is the drafting and negotiation of contracts for the construction industry.
These contracts include not only the Owner-Architect and Owner-Contractor agreements, but also consultant, subcontractor and special agreements; joint ventures; design-build; turnkey; general and supplemental conditions; and others.
Werner Sabo is the author of Legal Guide to AIA Documents. Published by Aspen Publishers and now in its fifth edition, this analysis of the most important industry contract documents has won three CSI awards and is one of the leading works of its kind.
James Zahn has spent many years working with the AIA documents and other construction contracts. He has negotiated countless contracts on behalf of clients. He helped in the development of the 1987 version of A201. Both Werner Sabo and James Zahn have extensive experience with the recently released 2007 version of these major construction documents, including numerous lectures to architects and others about these documents. Their extensive experience and knowledge of construction is available to assist you.
This knowledge can work for you and your clients. Minor changes to standard form contracts can have a profound effect on duties and liabilities and on the way the project should be managed. Many non-standard contracts can be highly detrimental. Only an experienced construction attorney can understand the implications of many of these contract issues.