Disciplinary Proceedings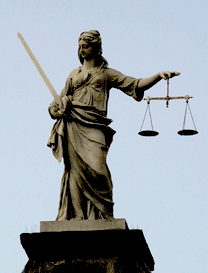 The increase in professional malpractice actions and professional disciplinary proceedings has led both Werner Sabo and James Zahn to develop a highly regarded practice counseling and defending prominent professionals in professional responsibility matters. Drawing upon a working knowledge of the applicable statutory and regulatory codes, both have developed a highly effective approach to such cases. Now, as Of Counsel to the Chicago construction law firm of Bryce Downey & Lenkov LLC, you can draw on the collective experience of not only Werner and Jim, but also the other attorneys at Bryce Downey & Lenkov LLC.
We assist clients who face disciplinary action by various professional organizations. The attorneys at Bryce Downey & Lenkov LLC, including Werner and Jim, represent individuals at investigations, hearings or reviews regarding license revocations, suspensions, fines and other restrictions.
In professional disciplinary matters involving architects, our attorneys bring a clear understanding of the practice of architecture, again developed from extensive professional experience. As such, they offer a valuable perspective and understanding of complex issues, allowing us a distinct advantage in defending the practices that an architect or architectural firm may have taken on a particular matter.
We appreciate and respect the highly sensitive nature of professional responsibility matters. We also maintain a flexible approach to structuring fee arrangements in professional responsibility cases, customizing the financial component of our representation to the specific parameters of each particular situation.