Mediation and Negotiation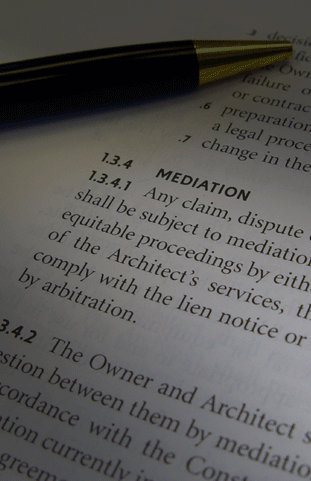 Mediation is a voluntary, non-binding, low-cost and confidential means to resolve a dispute. The mediator is a neutral party who does not impose his will on the parties. Rather, the mediator guides the parties to a mutually acceptable solution to the problem. The mediator works with the parties to identify and isolate problems and issues. The mediator also helps the parties to understand those issues, understand the ramifications of not settling and to come up with possible alternatives for settling the dispute. Unlike arbitration, the mediator does not impose a decision upon the participants. The parties come to a settlement that will best benefit them.
Werner Sabo offers mediation through the American Arbitration Association and the International Centre for Dispute Resolution. Werner Sabo is a member of the AAA mediation panel and an IMI Certified Mediator, with extensive training in the mediation process. This assures you of the highest quality mediation experience. If you are interested in mediating your case, call Werner Sabo directly at 312-870-5219. You can also contact the AAA directly and ask for Werner Sabo as your mediator.
Werner Sabo is Of Counsel to the Chicago law firm of Bryce Downey & Lenkov LLC. That firm has negotiated many contracts and disputes. Besides Werner and James Zahn, that firm has a number of other experienced construction attorneys. Negotiating construction contracts requires a knowledge of the construction process and the various contract forms that are in use in the construction industry. Most law firms simply do not have this experience. Our background in litigation, arbitration and business matters gives us the tools necessary to help you negotiate any matter, whether simple or complex.